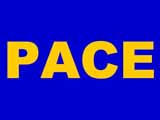 Sweden cannot be claimed to be following in the United States' footsteps, Mevlüt Çavuşoğlu, President of the CE parliamentary Assembly, stated, commenting on the "Armenian Genocide" resolutions approved by the Swedish Parliament and by the U.S. House of Representatives Committee on Foreign Affairs.
Çavuşoğlu, who is on a 4-day visit to Kazakhstan, voiced the opinion that a similar resolution on agenda in Great Britain will not be approved.
He, as well as all the Turkish leaders, believes the issue should be studied by historians.
The PACE President also believes that the ratification of Armenian-Turkish protocols is a matter of the two nations alone.
/News.am/