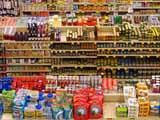 For 50 years, the world has celebrated World Consumer Rights Day on March 15.
This year's motto is "Our money is our right."
At a press conference today, President of the National Association of Consumers of Armenia Melita Hakobyan said that, in Armenia, there is almost no single area where the rights of consumers are not violated.
In her words, none of the eight main principles of consumers' rights, such as such as the security principle, access to information, and the principle of selection, are observed in Armenia.
"Can you see that security today [in Armenia]? Can an Armenian consumer enter a shop, do the shopping and go home [without any problem]? There is no such thing," said Hakobyan, adding that experience around the world shows that it is the consumer who reigns, while in Armenia, it is the manufacturers and importers who determine the type and volume of goods, among other issues.
"If in the 90s, our newly founded organization hoped that its motto would be 'The Consumer is the King of the Market,' now we see that the consumer is the vassal of the market," said Hakobyan, adding that the only way to grapple with the situation is having educated and informed consumers.
In her words, this will be possible if students and graduates from higher-educational institutes obtain a consumer-oriented education and are more civilized.
Citing their studies, Mileta Aristakesyan, an expert from the National Association of Consumers, in turn, said that consumers complain of almost all areas — beginning from the banking system and ending with retail shops.
"God itself is surprised at what kind of food we are eating today. Genetically modified food is very convenient for businesses, while it is harmful for people's health," said Aristakesyan.
/Tert.am/