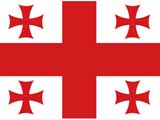 The National Regulatory Commission of the Communications of Georgia will hold a special session today and discuss the sanctions to impose against the Imedi TV Company for its improvised news program aired on March 13.
Channel Imedi prompted panic across Georgia, when it showed reportage on an alleged invasion of Russian troops.
The commission will analyze the improvised news bulletin and discuss preventive measures to avoid similar situations in the future.
The commission has already sent a special statement regarding the scandalous Saturday news program.
They confirmed that the TV company violated the Code of Conduct for Broadcasters and said that it was a mistake and irresponsible approach to the Code.
/Georgian Times/