New German Ambassador to Georgia Ortwin Hennig, will arrive in Tbilisi, former Ambassador Patricia Flor, in Georgia, said.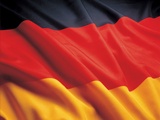 Patricia Flor has already competed her diplomatic mission.
Regarding future plans, Ms. Flor said that she would continue to work in the German Foreign Ministry and will oversee the countries of Eastern Europe, Central Asia and Caucasus.
"When in 2006, I first arrived in Tbilisi and familiarized with its attractions, I realized that I'm in a European city," she said.
She also noted that in the past four years, Georgia has made significant steps forward in the convergence with European structures, and Germany and will continue to assist it in the way of integration.
/
Trend News
/