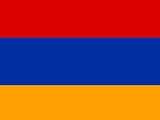 At the March 9 sitting, the Central Bank of Armenia made a decision on increase of refinancing rate up to 0.5 points, setting at 6.5 percent.
This February the rate registered increase of 0.3 percent compared to January 2010, as a result annual inflation index compared to last month hit 2.4 (9.4 percent).
Reaching peak in February, starting this month the inflation rate will decline, though starting April 1 some public utilities will go up.
According to CBA forecast, the inflation tendency will maintain.
/News.am/