Turkey said on Tuesday it will not send its ambassador back to Washington until it gets a clear sign on the fate of a U.S. resolution on Armenian 1915 allegations.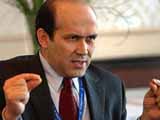 A U.S. House panel last week approved the non-binding measure on Armenian 1915 allegations.
"We will not send our ambassador back unless we get a clear sign on the outcome of the situation regarding the Armenian bill," Prime Minister Tayyip Erdogan was quoted as saying by state-news agency Anatolian. He did not elaborate.
Erdogan has said the resolution will damage U.S.-Turkish ties, although the Obama administration has vowed to stop it from going further in Congress, fearing damage to ties with Turkey.
Turkey strongly rejects the genocide allegations and regards the events as civil strife in wartime which claimed lives of many Turks and Armenians.
The opposition nationalist MHP Party has called on parliament to take steps against Washington's use of the Incirlik air base on Turkey's Mediterranean coast.
U.S. troops use Incirlik for Iraq and Afghanistan invasions.
Turkey and Armenia signed two protocols last October to normalize relations, however, parliaments of the two countries has not passed them yet.
/World Bulletin/