Greek Cypriot intransigence is hindering a solution to the island's problems, the prime minister of northern Cyprus said during a press conference in Istanbul on Tuesday.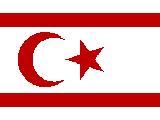 The text of agreements for a solution have remained continually on the table, yet have not been approved by Greek Cypriots, Turkish Cypriot Prime Minister Derviş Eroğlu said following a meeting with the Turkish Industrialists' and Businessmen's Association, or TÜSİAD.
A solution is possible if any two sides experiencing problems can reach an acceptable agreement, Eroğlu said, adding that the Greek side has always tried to gain a greater advantage without making any concessions.
Ümit Boyner, TÜSİAD's newly elected chairwoman, said her group exchanged ideas with the prime minister about Turkey's accession talks with the European Union, as well as solutions to the Cyprus issue.
Eroğlu said Turkey's EU accession should not be related to the Cyprus problem since they are separate issues.
The prime minister also said the Greek Cypriots will only be forced into an agreement with Turkish Cypriots once an international economic embargo against the northern part of the island is lifted.
Turkish Cyprus would welcome an increase in Turkish trade relations with the north, he added.
Turkish Cyprus needs a sustainable economic model, which could be developed by TÜSİAD, Boyner said. "We should move forward with direct trade relations with northern Cyprus," she said, also wishing Eroğlu good luck in the April presidential elections.
/Hurriyet Daily News/