Dubai-based developer Emaar Properties plans to launch a $1.5 billion real estate project in Istanbul, company's CEO in Turkey said on Monday.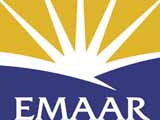 Ozan Balaban said Emaar bought a land in Camlica district, in the Asian side of Istanbul, last year.
"We plan to launch a $1.5 billion mixed-use project, which includes a five-star hotel, residences, shopping mall and offices on that land," he said. "We will start an advertisement campaign after September."
Balaban also said thet Emaar, the builder of world's tallest tower Burj Khalifa, believes in Turkey and especially Istanbul, adding that Istanbul would become one of the most important metropolises of the world in the next decade.
/World Bulletin/