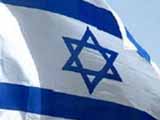 Israeli Vice Premier Silvan Shalom on Monday appealed to the UN chief to add his support to proposed sanctions against Iran.
"I would like to believe he (Ban Ki-moon) will use more voice in the Quartet meeting to bring sanctions on Iran," Shalom told the media after closed-door talks with the UN secretary-general in New York.
Ban is scheduled to participate in the Quartet meeting slated for later this month.
"I believe the voice of the secretary-general is very unique. It represents the whole world," said Shalom.
The vice premier did not disclose how Ban responded to his appeal but described the UN chief's approach as "very balanced."
The Middle East Quartet, which includes the UN, EU, Russia and the United States, is to meet on March 19.
Shalom told the press that he had also asked the UN chief to brief the Security Council members on the Iranian nuclear issue and to impose sanctions on the 300 leaders of the Iranian Revolutionary Guard Corps.
"I asked to put the 300 leaders of the Revolutionary Guard that are controlling Iran these days on the black list," the Israeli vice premier said.
Iranian President Mahmoud Ahmadinejad has repeatedly stated that Israel should be wiped off the face of the Earth, prompting Israel to encourage the international community to adopt crippling sanctions against Tehran over its nuclear program.
Israel and its Western allies accuse Iran of using its civilian nuclear program as a cover-up for building atomic weapons. Tehran denies the allegations, saying the nuclear program is only for civilian purposes.
"We believe the Iranians will never abandon their dream to become a nuclear super power, and the time has come to impose quicker sanctions on Iran," Shalom said.
"Iran poses a real threat, not only to the security of Israel but to all the Middle East and the world," he added.
The Iranian nuclear program issue has been discussed among the five permanent members of the UN Security Council -- Britain, China, France, Russia and the United States -- and Germany, known as the 5 Plus 1.
Since 2006, the UN Security Council has slapped three rounds of sanctions on Iran. These sanctions include a proliferation-sensitive nuclear and ballistic missile programs-related embargo; an export ban on arms and related materials from Iran; and individually-targeted sanctions.
/Trend News/