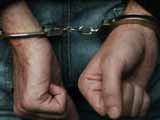 Two convicted drug traffickers were hanged in western Iran, the official news agency IRNA reported Monday.
The two were hanged over the weekend in the city of Khorramabad, IRNA said.
Murder, rape, armed robbery and drug trafficking of quantities in excess of five kilograms are among the crimes punishable by death in Iran.
/Trend News/