European Parliament's rapporteur on Turkey expressed Tuesday the importance of the rapid implementation of a judicial reform process in Turkey.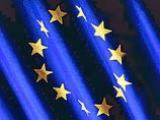 Speaking in a meeting of the Turkey-European Union (EU) Joint Parliamentary Committee (JPC) in Brussels, EP's Turkey Rapporteur Ria Oomen-Ruijten said that the recent developments in Turkey, such as the detention of a chief public prosecutor and withdrawal of the powers of several prosecutors afterwards, did not constitute a positive image for the country.
Noting that certain developments in the Turkish judiciary system did not reflect neutrality, Oomen-Ruijten said the Turkish parliament should provide a legal ground that would not allow discussion of the jurisdiction's decisions.
"A new constitution is needed to achieve this goal", Oomen-Ruijten said, stating that decisions taken by the judiciary bodies would be neutral and they would not be discussed, if laws were clear enough.
EP's rapporteur also said that Turkey could only turn into a state that is truly governed by the rule of law through a judicial reform.
Commenting on the expressions concerning Cyprus included in EP's latest report on Turkey, Oomen-Ruijten said the parliament had similar demands from Turkey in recent years as well.
She said, due to the "new balances formed in the European Parliament after the last elections", no amendments could have been done in the Cyprus paragraph of the report as Turkey expected.
On February 10, European lawmakers endorsed a resolution that called on only Turkey to withdraw its troops from Cyprus, to resolve the issue of Turkish citizens settled in the island and to allow Greek Cypriot access to Maras region.
With a motion adopted in the general assembly afterwards, such call made to Turkey to seek its active support for the comprehensive peace talks in the island, was expanded in a way that would include all the relevant parties.
/World Bulletin/