Turkish and U.S. businesspeople are scheduled to come together Tuesday in a business and investment forum in Atlanta, a Turkish business association said.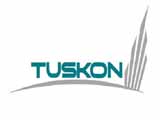 Senior members from Turkish companies of Turkey's Confederation of Businessmen and Industrialists (TUSKON) are set to seek business deals with their counterparts from the Southeast Turkish-American Trade Chamber in the two-day event.
The Turkish companies to participate in the forum have annual turnovers of 1 million to 3.2 million USD and they operate in sectors such as food, cosmetics, construction, telecommunication, logistics, ceramics and automotive.
Over 120 U.S. firms are expected to join the forum.
/World Bulletin/