Independent taxi drivers (those who are self-employed) in Armenia's Shirak marz province will stage a rally to protest the newly proposed legislation on Feb. 18.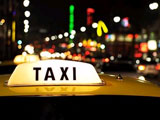 During a Jan. 18 demonstration in which taxi drivers were protesting legislation aimed at placing restrictions on the 824 independent taxi drivers in Shirak marz, organizers gathered signatures for an appeal directed at Armenian legislators, executive bodies and local authorities in Gyumri.
Responding to the appeal, the head of the Control Service of the President of the Republic of Armenia, Hovhannes Hovsepyan, had presented proposals to the taxi drivers to review the legislation.
The taxi drivers, however, responded by organizing tomorrow's protest in Gyumri.
/Tert.am/