The decline of the dollar against the euro and talks of possible punitive measures against Iran has sent oil prices to over the $75 mark.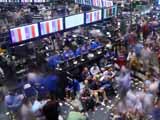 US crude for March delivery jumped $2.05 to reach a session high of $76.18 per barrel. It later eased back to a $1.86 hike at $76 by 14:51 GMT (9:51 a.m. EST).
Brent crude for April delivery rocketed $2.36, or 3.3 percent, to $74.87 a barrel on the London-based ICE Futures Europe exchange.
Yesterday marked the euro's biggest rebound against the dollar in nine months. The Euro rose further on Tuesday, reaching a fresh intra-day high. The pair found support earlier at 1.3630 and now is approaching to 1.3700, the NASDAQ website reported.
The United States and its main ally in the region, Israel, worked this week to drum up support in Russia and Iran's Persian Gulf Arab neighbors for tougher sanctions against Tehran.
During his hours-long meeting with Russian President Dmitry Medvedev, Israel's Premier Benjamin Netanyahu tired to convince the Kremlin official to agree to sanctions that would halt Iran's oil exports and prevent the country from importing gas.
US Secretary of State Hillary Clinton also visited the de-facto leader of the Organization of Petroleum Exporting Countries (OPEC), Saudi Arabia, in a bid to urge Riyadh to replace Iran as China's main oil supplier.
She reportedly left the Saudi capital empty-handed as her attempt to corral Saudi leaders into supporting the anti-Iran sanctions was apparently turned down.
/Press TV/