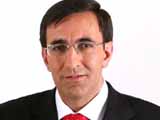 Turkish State Minister Cevdet Yilmaz said Tuesday the trade volume of the Economic Cooperation Organization (ECO) was worth 41.4 billion dollars in 2008 and that this figure represented only 7.1 percent of the global trade volume.
The 20th Meeting of the ECO Regional Planning Council began in Belek town of southern province of Antalya on Tuesday.
Speaking at the meeting, Minister Yilmaz underlined that the trade volume within the ECO showed that they needed to make more progress in commercial relations within the organization.
The trade volume within the ECO is extremely low. These figures show clearly that we have to make more and better efforts to increase the trade volume within the ECO. Free trade agreements could be the starting point of such efforts, Yilmaz stressed.
ECO is an intergovernmental regional organization established in 1985 by Iran, Pakistan and Turkey for the purpose of promoting economic, technical and cultural cooperation among the Member States.
ECO is the successor organization of Regional Cooperation for Development (RCD) which remained in existence since 1964 up to 1979.
Current members of the ECO include Afghanistan, Azerbaijan Republic, Islamic Republic of Iran, Republic of Kazakhstan, Kyrgyz Republic, Islamic Republic of Pakistan, Republic of Tajikistan, Republic of Turkey, Turkmenistan and Republic of Uzbekistan.
/World Bulletin/