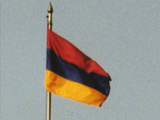 Under the global crisis Armenians have to save more than other CIS citizens, says the survey conducted by Russian Public Opinion Research Center (VCIOM).
At that, as much as 65 percent of local population is forced to do so.
Every second pollee in Ukraine and Russia cuts the expenses (49 percent and 48 percent respectively), whereas 45 percent — in Belarus.
Primarily the spending on clothes and footwear are reduced, having this approach common in Ukraine (51 percent) and Russia (46 percent).
According to the survey, 78 v of Armenian, 80 percent of Russian and 79 percent of Kazakh population are seriously concerned about the recession.
/News.am/