Georgia has become a vice president of the education bureau of UNESCO.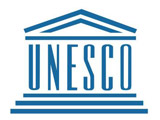 The corresponding statement has been made by the Education Minister Dimitri Shashkini at today's special briefing.
According to the minister, that new victory is a recognition of the reforms carried out in the Georgian education system.
"It is a great responsibility and honor for our country," the Minister said.
According to him, one of the priorities of the bureau is development of the national education projects, that will become a priority for Georgia, too.
/Georgian Times/