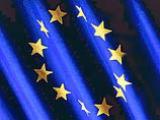 Issues related to future partnership between the Georgia and the UN were discussed at a meeting of State Minister for Reintegration of Georgia, Temur Iakobashvili, with Jamie McGoldrick, Permanent Coordinator of the UN Development Program in Georgia.
After the meeting Iakobashvili stated the UN Development Program is one of the few organisations still conducting activities in Abkhazia and South Ossetia.
"We acquainted each other with our views and priorities. He has recently returned to Tbilisi from Sokhumi. After the meeting we can say we have grounds to continue cooperation," the State Minister said.
Iakobashvili commented the situation when Russian border guards demand notarized translation of Georgian identifying documents from Georgian into Russian.
He said "the translation in Russian is necessary for them, as they really don't know Georgian."
In his view, making much fuss about it would be wrong, and Georgian side should be worried about restriction of movement, conditions in which population is living, and problems of Georgian schools.
/Georgia Times/