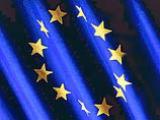 EU Monitoring Mission in Georgia (EUMM) expressed on Jan. 25 "serious reservations" about the circumstances surrounding the detention of a South Ossetian resident by the Georgian police earlier this month.
There were conflicting reports about the circumstances of Genady Pliev's detention on Jan. 4. The Georgian Interior Ministry said Pliev was arrested in the village of Nikozi, a village on the Georgian side of the breakaway region's administrative border and that he was armed with a firearm and hand-grenades.
Tskhinvali said that Pliev was "abducted" by the Georgian police from the place located about 400-500 meters deeper into the South Ossetian territory.
Following the inquiry into the case, EUMM expressed suspicion towards the abduction version of the incident, but also did not support the Georgian police claims that Pliev was armed.
"Following careful consideration of all the available information the EUMM has serious doubts that Mr. Pliev was abducted or that he was carrying a weapon at the time of his arrest," EUMM said.
"The EUMM very much hopes that all sides will reflect carefully on this case. Ultimately, with goodwill, detainees on both sides should be able to return to their homes. The EUMM has repeatedly expressed the view that people who cross the administrative boundary lines should be dealt with by administrative, not judicial actions," it said.
Inquiry into Pliev's detention case was the first one when EU monitors were able to enter into the breakaway region to meet with the South Ossetian de facto authorities and to inspect the spot from where Tskhinvali alleged Pliev had been abducted.
/Georgian Times/