Iran's labor and social affairs minister says the country has failed to decrease the jobless rate to below 7 percent due to "the crises and global sanctions."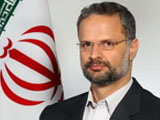 On Monday, Abdolreza Sheikholeslami told the Fars news agency that the unemployment rate is about 11 percent.
The Fourth Five-Year Development Plan (2005-2010) had obliged the government to bring the jobless rate to under 7 percent by the end of the plan.
"A seven percent unemployment rate had not been achieved, as a goal, in the Fourth Five-Year Development Plan, due to the crises and global sanctions," Sheikholeslami said, without elaborating.
The Statistics Center of Iran announced that the national unemployment rate rose to 11.3 percent in the third quarter of the calendar year (ended December 21, 2009), up 1.8 percent compared to the previous year.
Up to 750,000 people enter the labor market each year in Iran, where more than two-thirds of a population of 70 million is under 30.
Iranian President Mahmoud Ahmadinejad has promised that the implementation of the "targeted subsidy system" will eradicate unemployment and poverty within three years.
"Iran is a rich country, and if justice is established, not even a single person will be unemployed or poor," Ahmadinejad said on January 13 in an address to a gathering in the southwestern province of Khuzestan.
Iran's Guardian Council has approved the subsidy reform legislation, which calls for gradually cutting the government's subsidies on energy and food items.
/Press TV/