Georgia has established diplomatic relations with Cape Verde and Dominican Republic.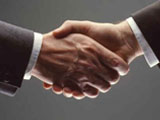 The protocol on establishment of diplomatic and consular relations with Cape Verde was signed on Jan. 22 in New York.
The joint communiqué on establishment of relations between Georgia and Dominican Republic was issued on Jan. 22, Georgian Foreign Ministry said.
From the Georgian side the documents were inked by Alexander Lomaya, permanent Representative of Georgia to the UN.
The documents entered into force immediately upon its signing.
Ban Ki-moon, UN Secretary General, was informed about the new relations.
/Georgia Times/