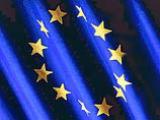 The European Union's Swedish presidency expressed concern on Friday over the decision by Turkey's Constitutional Court to close the pro-Kurdish Democratic Society Party.
"While strongly denouncing violence and terrorism, the presidency recalls that the dissolution of political parties is an exceptional measure that should be used with utmost restraint," the presidency said in a statement, adding that it would monitor further developments closely.
Turkey's top court earlier closed the main pro-Kurdish party for having links to PKK Kurdish rebels, a ruling that could undermine efforts to end a long-running conflict with the separatists.
The European Union, which Turkey hopes to join, had told Ankara that banning the party would violate Kurdish rights.
/Reuters/