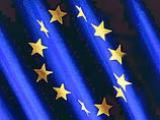 Once Armenia and Turkey establish diplomatic ties, EU will assume the responsibility for the development of bilateral relations, Head of the European Commission Raul de Lyutsenberger stated at the Dec. 11 briefing.
He said this intention was also voiced in the course of the last of Armenia-EU Commission session.
EU will render both technical and political assistance, Lyutsenberger said adding that a technical issue might a border guarding after the Armenia-Turkey Protocols' ratification.
/News.am/