Day.Az interview with Georgian political expert, senior researcher at Georgia-based Fund of Strategic and International Studies Archil Gegeshidze.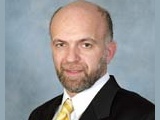 Given the experience of both Georgia and Azerbaijan, do you believe an unsuccessful attempt to return occupied lands is better than lengthy negotiations?
I do not think so because this method does not eradicate roots of the conflict. Even if it is possible to return lands by force, the historical memory will remain and the next generation (the loser) will try to take revenge. One cannot deploy police in every corner to secure peace for forcibly returned population for 24 hours. Only voluntary reconciliation can provide a truly peaceful co-existence and lasting peace between previously warring communities.
Is the Nagorno-Karabakh conflict likely to be solved soon?
I think it will be resolved soon, even though it still requires courage of politicians and people's patience. The problem is complex. However, the Karabakh problem has a huge advantage in terms of settlement – almost nothing hinders the Armenian and Azerbaijani sides to negotiate.
Do you consider the cooperation between Azerbaijan and Georgia in international organizations such as the UN and GUAM is effective
in terms of conflict resolution
or there is need to intensify these efforts?
I think our common position and initiatives have enabled us to defend the right to restore territorial integrity in many respects. Otherwise, there would forces in the world that could tip the scales in favor of the principle of self-determination of peoples, thereby depriving us of our right to restore unity of the country.
Western experts doubt possibility of Georgia's and Azerbaijan's accession to NATO because of the presence of conflicts in these countries. What is your opinion on this issue?
There is a strong reason for such skepticism. However, the situation might change in future. This can happen soon or not soon. It all depends on pace of global politics, namely, whether Russia and the West will find a common language and if so, how will it impact the NATO enlargement to the East, and if they fail to agree, how it will impact plans of the alliance.
Some believe that following the August events that took place last year, return of Abkhazia and South Ossetia back under Tbilisi's jurisdiction has become almost a lost cause ...
Perspective is really hopeless, especially in the foreseeable future. As for the period into 20 years ahead, here are a few "ifs": if Georgia succeeds to get modernized, also as part of the European Partnership and transforms from current post-Soviet country into a European country;  if the Georgian economy reaches the stage of rapid growth creating jobs; if Georgia moves closer to the EU, or even integrates into it; if the Abkhaz and South Ossetian communities are bored of being under patronage, if Russia withdraws its regional ambitions in the Caucasus, including those in Georgia. If all these 'ifs' are implemented, Georgia will have a chance for  reunification.
/Day.Az/