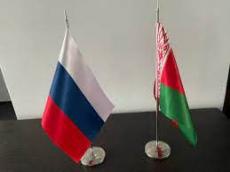 Belarus and Russia have signed a roadmap for the machine tool industry as part of a previously concluded intergovernmental agreement on cooperation in the industry, BelTA reported, Azernews reports, citing Interfax.
"The roadmap itself is a more detailed document, a specific activity plan that will allow for the development of an important area for the Union State as far as technological sovereignty is concerned. The document foresees a new industry map for the distribution of competencies among enterprises in Belarus and Russia, including for the manufacture of machine tool components," Belarus's Deputy Industry Minister Alexander Yefimov said.
Because of this roadmap, a scientific and technical program will be developed that will allow the Union budget to fund research and development to create both new products and components for machine tool production, he said.
The document foresees the creation of favorable conditions for establishing and maintaining direct connections and developing cooperation on joint projects for machine-tool product manufacturers in both countries, the creation of joint production, and new proposals for the development of state support measures for Union State machine-tool product manufacturers.
The Belarusian Industry Ministry and Russia's Industry and Trade Ministry will determine the parent organizations, which will make it possible to ensure the production of the required volume of processing equipment in the near future. "The technological sovereignty of any developed state is determined by the development of its machine tool industry. [...] It is this industry that we are now paying the closest attention to in order to fully localize machine tool production within the Union State in the coming years," the deputy minister said.
Two investment projects have started as part of the signed roadmap, Yefimov said. "The Kuzlitmash [Pinsk, Belarus] project for the production of forging equipment, a line of presses, stamping with force up to 2,500 tonnes. It will start up in the very near future. The project will also be agreed upon with Russia's Krasny Borets Machine Tool Plant [in Orsha, Belarus] to create additional capacities for the production of grinding equipment," he said.
There will also be an agreement for the development of bearing products. "This is an important area, since bearings are used in almost everything a machine-building plant manufactures. We did not produce bearing products in Belarus or Russia; it was all imported. We are planning projects for the production of roller-spherical bearings and cassette bearings," Yefimov said.
The Belarusian-Russian intergovernmental agreement on the development of the machine tool industry was signed in July of this year on the sidelines of the Innoprom international industrial exhibition in Yekaterinburg.