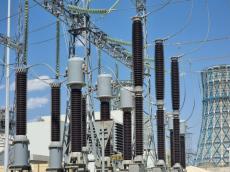 In the past 4-5 years, a total of 10 agreements were signed with foreign companies on the construction of new thermal power plants in order to meet the growing demand for electricity in Uzbekistan, and to provide the population, social sector and economic sectors with electricity, Azernews reports, citing Kun.uz news agency.
Based on these agreements, 10 modern thermal power plants with a total capacity of 6,457 megawatts will be launched in Uzbekistan by the end of 2027.
In particular, new thermal power plants will be launched:
- By the end of 2023, with the capacity of 1,500 megawatts in the Shirin city and Boyovut district of Sirdarya region,;
- In 2025, with the capacity of 450 megawatts in the Sharof Rashidov district of Jizzakh region;
- In 2026, with the capacity of 1,573 megawatts in the Boyovut district of Sirdarya region;
- By the end of 2026, with the capacity of 1,560 megawatts in the Angor district of Surkhandarya region.
Taking into account that the price of energy in Uzbekistan is several times cheaper than the market price, the loss of large energy projects will have to be covered by subsidies under state guarantees. This worsens the situation and stops future projects.
Therefore, if the energy system does not operate according to market rules, any project will not produce the intended effect. Economic development slows down. Therefore, it is necessary to start the revision of energy tariffs, price liberalization and bringing them closer to the market today.