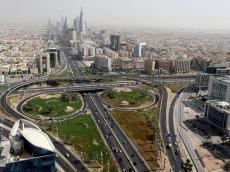 Saudi Arabia has attracted more than $9 billion in investments in future technologies, including by U.S. giants Microsoft and Oracle Corp, which are building cloud regions in the kingdom, a government minister said on Monday, Reuters reports
Saudi Minister of Communication and Information Technology Abdullah Alswaha said Microsoft will invest $2.1 billion in a global super-scaler cloud, while Oracle has committed $1.5 billion to build a new cloud region in Riyadh.
"The investments... will enhance the kingdom of Saudi Arabia's position as the largest digital market in the Middle East and North Africa," Alswaha said at LEAP, an international technology forum taking place in Riyadh.
Alswaha did not give details on the timeframe. Oracle told Reuters the investment will be made over several years.
Saudi officials have pressed international companies to invest in the kingdom and move their regional headquarters to Riyadh in order to benefit from government contracts.