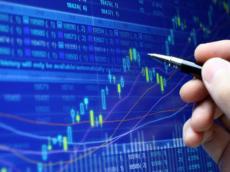 By  Trend
At the end of the year, GDP growth in Turkmenistan will be 6.2 percent, according to forecasts, Trend reports citing Turkmen media.
Ashgabat hosted the final meeting of the Turkmen Cabinet of Ministers.
"Despite the difficult situation in the global economy, as well as shortcomings in the work of individual industries, especially the oil and gas complex, it is safe to say that we managed to maintain high growth rates of the national economy," Turkmen President Gurbanguly Berdimuhamedov said, the Neutral Turkmenistan newspaper reported.
In accordance with the adopted programs, the share of the private sector of the economy has increased, which at this stage is 65 percent.
"Wages, pensions and state benefits are paid in the established order," the Turkmenistan State News Agency reported. "Numerous industrial and social facilities have been commissioned."
As a result of measures taken to increase the output of export-oriented products, production volumes in this area grew 51 percent compared to last year, imports of raw materials and resources decreased by 48 percent, the report said.
"Considering the real state of affairs, a weighted state budget has been adopted for 2019," the Watan newspaper quoted Berdimuhamedov as saying. "In addition, we have enough finances in the Stabilization Fund and large amounts of public resources."
He noted that privatization should be accelerated.
The placement of shares, the organization of the stock market and open competitive bidding are the main mechanisms of this event, he said.