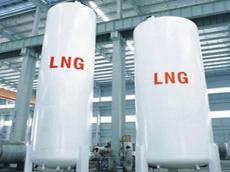 By  Trend
Demand for the liquefied natural gas (LNG) will outperform wider energy complex, according to the report of Fitch Solutions Macro Research (a unit of Fitch Group).
"Although the factors driving growth vary by market, some threads they have common. The collapse in LNG prices from 2014 has been among the key drivers in recent years," said the report obtained by Trend.
Fitch Solutions said that lower prices stoked demand amongst traditional buyers and drew a number of new entrants into the market.
"Global demand growth rose from 0 .6 percent y-o-y in 2014, to 10.4 percent in 20 17, partly in response to LNG's increasing cost competitiveness. However, prices are rising and will weigh on some markets going forward," said the report.
"This is reflected in the slower pace of forecast growth, averaging 5 percent y-o-y up to 2027."
The company believes that emerging Asia will dominate growth, led by China.
"Asian emerging markets have been driving demand, globally, for a number of years, offsetting weakened growth in Japan and South Korea and declines in both Western Europe and North America. This trend is set to continue, but with regional buyers increasingly diversified," said the company.
"China, which previously accounted for the bulk of demand growth in the region, will see its share progressively diluted. In part this is due to a slowdown in its own LNG import growth. Structural economic and demographic trends will depress broader energy demand. In addition, from the 2020s, LNG will face displacement by rising domestic production and new pipeline supplies from Russia, Myanmar and Central Asia."
Its share will also be driven lower by the number of new buyers entering the market, according to Fitch Solutions.
"This includes Bangladesh, the Philippines, Myanmar and Vietnam, which, according to our data, will together add almost 40 bcm of LNG demand by 2027. We also hold a strongly bullish outlook on the region's other, existing buyers - India, Indonesia, Pakistan and Thailand. Environmental and air quality concerns feature in some markets in the region, but - outside of India and China - are generally less of factor than in other regions," said the report.