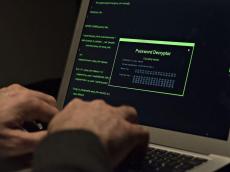 By  Trend
Latvia's social network Draugiem.lv has been subjected to a cyber attack amid parliamentary elections in the country, a representative of the Draugiem Group said on Saturday, Sputnik reports.
"Currently the operation of the portal is suspended for several hours in order to remedy the consequences [of the cyber attack]," Janis Palkavnieks, the representative of the Draugiem Group, said.
As a result of the attack, the social network's homepage started to show pictures depicting Russian symbols, Russian President Vladimir Putin and photographs of servicemen without distinguishing signs. Besides, the Draugiem.lv homepage was streaming music resembling the anthem of Russia or the Soviet Union.
Latvians are currently electing 100 lawmakers to the country's parliament. At midday, the voter turnout amounted to 22 percent.