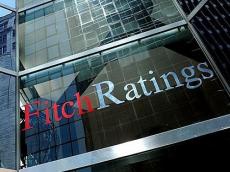 By Azernews
By Abdul Kerimkhanov
Fitch experts predict that in 2018 Kazakhstan's economic growth will reach the level of 3.8 percent due to the continuing positive dynamics in the oil and gas and mining sectors and an increase in domestic consumption due to real wages and credit growth.
The international rating agency Fitch affirmed the sovereign credit rating of Kazakhstan at the level of "BBB", the forecast is "Stable".
Monetary policy has strengthened processes to reduce inflation and inflation expectations.
Fitch analysts point out that the National Bank has improved the regulatory system, monitoring mechanisms and continues to clean the banking sector, for example, revoking the licenses of those banks that do not meet the requirements for capitalization.
The Ministry of National Economy reported that the key factors supporting the rating of the republic are strong state and external balance sheets, which are supported by significant state savings and substantial net foreign assets of the state.
The ongoing restructuring of the banking sector and fiscal consolidation ensure the safety of significant reserves, which strengthens Kazakhstan's ability to absorb shocks comparable to 2014-2015.
In addition, experts believe greater exchange rate flexibility and increased confidence in monetary policy have mitigated the impact of external volatility due to increased global risks.