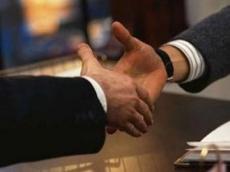 By  Trend
The Deputy Minister of Foreign Affairs of Russia Sergey Ryabkov has met with the Deputy Director General of the Ministry of Foreign Affairs of Israel, Head of the Center for Political Research D. Akov, the Russian Foreign Ministry said in a statement, TASS reported October 3.
The issues of arms control have been discussed during the meeting.
"The sides exchanged views on the current agenda, including the issues of arms control and non-proliferation of WMD (weapons of mass destruction)," the Foreign Ministry said.