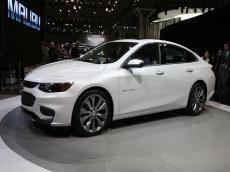 By  Trend
The GM Uzbekistan company has more than halved the delivery time of Cobalt and Malibu cars, Podrobno.uz reported.
"Taking into account the ongoing increase in the volume of production of cars, as well as in order to create further convenience to customers, the GM Uzbekistan company has achieved a reduction in the delivery time for Cobalt cars (from 60 to 25 working days), and for Malibu Turbo cars (from 90 to 45 working days). These new terms have been legally fixed and registered in contracts for delivery of cars", the company noted.
GM Uzbekistan also said that it will continue to improve its services, and the delivery time of other models of cars will also be reduced.