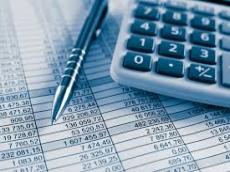 By Azernews
By Kamila Aliyeva
About 9.5 billion somoni (slightly more than $ 1 billion) was directed to the development of various sectors of the Tajik national economy from the state budget in the first half of this year, Avesta reported.
According to the country's Ministry of Finance, the most public funds were directed to the development of social sectors.
In particular, 4 billion somoni ($ 424.6 million) were directed to the development of the social sector at the expense of the state budget. During this period, the amount of payroll amounted to 2.2 billion somoni.
According to the Finance Ministry, the amount of the state budget revenue, including credits and grants for the implementation of investment projects, amounted to over 10.3 billion somoni (more than $ 1.1 billion).
The plan for the implementation of the revenue side of the state budget was exceeded by 1.4 percent.
Earlier, it was reported that it is planned to allocate more than 676 million somoni for the development of the agriculture, fishing and hunting industry in 2018. This figure for industry and construction will make more than 132.3 million.
Economic growth in Tajikistan is projected at the level of 7.3 percent in 2018. The economic growth of Tajikistan in January-June accelerated to 7.2 percent compared to 6 percent in the same period of 2017. The government forecasts inflation at the end of 2018 at the level of 7 percent. In 2017, inflation in Tajikistan accelerated to 6.7 percent year on year from 6.1 percent in 2016.
The country has set goals to be reached by 2020 which are to double GDP, to reduce poverty to 20 percent, and to expand the middle class.
The Central Asian nation also adopted a new National Development Strategy covering 2016-2030, which envisages Tajikistan transforming from a mainly agrarian based economy to an industrialized economy.
To achieve these goals, Tajikistan needs to implement a reform designed to reduce the role of the state and raise that of the private sector in the economy, thus increasing private investment and generating more jobs, to modernize and improve the efficiency and social inclusiveness of basic public services, and to enhance the country's connectivity to regional and global markets.