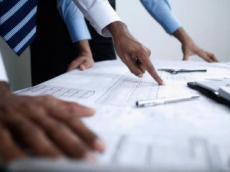 Trend:
In the first half of this year, the value of investments in the Kazakh processing industry stood at 532.8 billion tenges, which is 18.2 percent more compared to last year, said Kazakh Minister for Investment and Development Zhenis Kasymbek, the press service of the ministry said in a statement.
"In the first half of this year, the processing sector increased by 5.2 percent compared to the corresponding period last year," he said. "This is while the main indices of industrial development also show positive dynamics. Exports of processing industry in January-February this year grew 22.1 percent compared to the same period last year and amounted to $2.5 billion."
He said that since the beginning of industrialization (for 2010-2017) 1,148 projects worth 6.6 trillion tenges have been implemented, and 107,000 permanent jobs have been created. This year, it is planned to launch 123 projects worth about 850 billion tenges, and more than 14,000 jobs will be created, he added.
He noted that for the first quarter of this year the gross inflow of direct foreign investments increased by 24.4 percent and amounted to $6.7 billion.
"Namely, the industries targeted under the industrialization program are becoming attractive for investments," he said. "For example, the share of processing industry in the structure of direct foreign investments has almost tripled. The total investments' value in fixed assets in the first six months of this year amounted to 4.5 trillion tenges, which exceeds the indicator of the same period last year by 25.8 percent. We have formed a basic list of 658 investment projects worth over $59 billion, which is planned to be implemented until 2020."
(345.55 tenges = 1 USD on July 20)