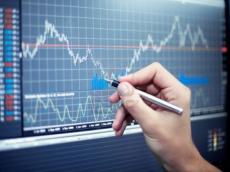 By  Trend
Kazakhstan's international reserves have decreased by almost two percent to $88.7 billion in June, the press service of the National Bank announced July 9.
The Chairman of the National Bank Daniyar Akishev noted that, excess liquidity is remaining in the money market, which is mainly withdrawn by the issue of notes. As of July 5, 2018, the net withdrawal of liquidity by the regulator amounted to 3.2 trillion tenge. The volume of short-term notes in circulation amounted to 3.7 trillion tenge. The yield on the notes was in the range of 8.11-8.29 percent in June, depending on the urgency.
He also noted that the volume of the open position of the National Bank on direct REPO operations amounted to 198 billion tenge, on reverse REPO – 183 billion tenge, on bank deposits in the National Bank – 361.5 billion tenge. The TONIA rate was 8.01 percent July 5.
Akishev reminded that, the TONIA indicator has been a benchmark for monetary policy in the last two years. Today, the indicator is close to the lower range of the base rate, which is also conditioned by excess liquidity in the base sector.
"Currently, the National Bank is studying the possibility of a gradual narrowing of the range collar and cap in the second half of the year, which will increase both the degree of controllability of interest rates in the money market and the operational efficiency of monetary policy tools," the chairman said.