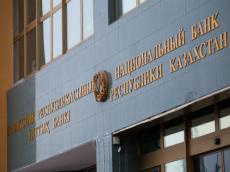 By  Trend
The National Bank of Kazakhstan has kept the base rate at the level of nine percent, Kazakh media reported July 9.
The rates for operations of liquidity providing and taking have been stored at the levels of ten and eight percent respectively.
The official refinancing rate has also been maintained at nine percent.
"The decision to maintain the base rate level was largely conditioned by the continuing influence of factors that contribute to the occurrence of inflation risks. Especially, such risks are observed on the part of the external sector and budget policy", said the Chairman of the National Bank Daniyar Akishev.
The annual inflation slowed to 5.9 percent in June. This is the minimum level since October 2015.
This parameter was influenced by the growth of producer's costs and the rise in the cost of imports.
The next decision on the base rate will be announced on September 3, 2018 at 17:00 (GMT + 6).