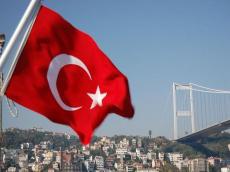 By  Trend
The Turkish government adopted a decree on the basis of which another 18,632 people were dismissed from the civil service, CNN Turk reported.
The decree was made as part of the state of emergency introduced in Turkey after the military coup attempt in July 2016.
In accordance with the decree, 6,152 people were dismissed from the Turkish Armed Forces, including 3,077 people from the Turkish Land Forces, 1,126 people from the Navy and 1,949 people from the Air Force.
Some 8,998 employees were dismissed from the security service and 649 people from the gendarmerie.
The dismissals also affected employees of the Ministry of Justice (1,051 dismissed), the Ministry of National Education (658), the Directorate of Religious Affairs (240), the Foreign Ministry (38) and public universities (199). In addition, 12 public organizations, three newspapers and one TV channel were closed.
On July 15, 2016, Turkish authorities said a military coup attempt took place in the country.
The death toll as a result of the coup attempt stood at over 250 people, and more than 2,000 people were wounded.
In January 2018, the emergency state in Turkey was extended for the sixth time.