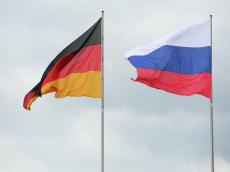 By  Trend
State premier of Germany's Saxony-Anhalt federal state Reiner Haseloff (Christian Democratic Union - CDU) has called for revision of the country's policy towards Russia following Washington's withdrawal from the nuclear deal with Iran, TASS reported.
"The recent developments regarding Iran should trigger a revision of the German policy towards Russia," he said in an interview published in the Welt am Sonntag newspaper. In light of the US sanctions against Iran, "it is important as never before to maintain dialogue with our eastern neighbor Russia," the politician said, adding that both countries will benefit from returning to normal trade relations.
According to Reiner Haseloff, German companies can lose access to the Russian market for a long time if the sanctions policy is maintained. "Sanctions always push innovations development and refocus of the country they affect," he said, noting that Russian producers of agriculture products and food have been demonstrating impressive growth.
On May 8, US President Donald Trump announced Washington's withdrawal from the Iran nuclear deal, which imposed restrictions on Tehran's nuclear activities in return for the removal of the United Nations Security Council's sanctions and unilateral US sanctions. According to Trump, the JCPOA (the Joint Comprehensive Plan of Action) left the door open for Iran to circumvent restrictions and develop a nuclear bomb. The US president said that old sanctions would be restored and new ones would be introduced in case Tehran attempted to pursue its nuclear ambitions. At the same time, Trump called for making a new agreement.