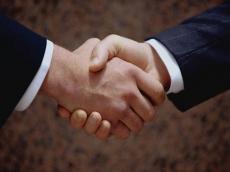 By Azernews
By Kamila Aliyeva
Uzbekistan and Lithuania discussed the priority areas for the development of cooperation, primarily in the trade, economic and investment spheres.
The Uzbek Chamber of Commerce and Industry held a round table on the theme "Prospects for the development of trade, economic and investment cooperation between Uzbekistan and Lithuania" with the participation of Lithuanian Foreign Linas Linkevi?ius and business circles of the two countries.
The business circles of Lithuania included companies engaged in logistics, crop production, training of specialists in the field of medicine, processing of electronic waste and metal production, as well as business consulting.
The purpose of this event is to promote the establishment of trade relations between companies of both countries, to work out the issues of creating new joint ventures and implementing new investment projects.
During the meeting, issues of mutual cooperation on strengthening cooperation between entrepreneurs of the two countries were discussed.
Representatives of Lithuanian business circles stressed the positive dynamics of Uzbekistan's economic growth, welcomed the efforts of the government of our republic to liberalize various sectors of the economy, create the necessary conditions for foreign investors. It was also noted that this round table will create an opportunity for the exchange of experience and opinions between business circles of the two states.
During the event, participants were introduced to the large-scale economic reforms carried out in Uzbekistan, measures taken to liberalize the economy and the foreign exchange market, improve the business environment, support business, protect the rights and legitimate interests of small businesses and private entrepreneurship, increase the investment attractiveness of the country's economy, foreign investors in existing and newly created FEZs.
In 2017, the trade between Uzbekistan and Lithuania amounted to $259 million.
Currently, fourteen enterprises operate in Uzbekistan with the participation of investors from Lithuania, three of which 3 with 100 percent Lithuanian capital. Representative offices of two companies from this country are accredited in Uzbekistan.
The scope of the activities of these enterprises covers the chemical, food, construction, pharmaceutical industries, as well as tourism services.