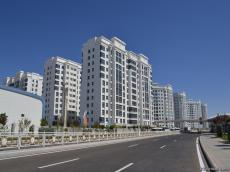 By  Trend
Turkmen President Gurbanguly Berdimuhamedov by his decree has appointed Maksat Khudaykulyev as director of the State Service for Combating Economic Crimes, the Turkmen government said in a message.
It was earlier reported that Mammetkhan Chakyev, who was director of the service since its creation, was appointed deputy prime minister, responsible for the transport and communications spheres.
The Turkmen State Service for Combating Economic Crimes was established in June 2017.
The presidential decree to create the state service was signed in order to improve the activity to reveal and prevent offenses related to corruption, their disclosure and investigation.