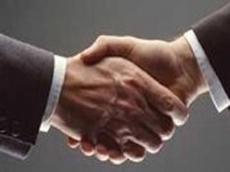 By  Trend
Iranian Minister of Roads and Urban Development Abbas Akhoundi has expressed interest Iran cooperating with Pakistan in the expansion of cooperation in roads, maritime, aviation and rail transportation.
Speaking at a joint press conference with Minister for Maritime Affairs Mir Hasil Khan Bizenjo, the Iranian minister said that the two countries enjoy long borders, thus protecting the security of this region and its development is a vital policy for both countries.
Akhoundi also added that Iran sees no restriction for expansion of cooperation with Pakistan in the transportation field. He said that Iran is ready to cooperate in the construction of a railroad to link the two port cities of Chabahr and Gwadar.
He also proposed to launch direct flights between Iranian and Pakistani cities.
The minister added that the statistics show that about 200,000 Pakistani travelers visited Iran over the last year.
Akhoundi heading a high-ranking delegation has arrived in Pakistan on a three-day visit.