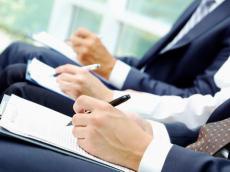 By  Trend
The International Organization for Migration (IOM) is holding the workshop in Ashgabat for Turkmen media representatives, the Neutral Turkmenistan newspaper reported.
The event was organized jointly with the Turkmen government in accordance with the previously approved plan of actions.
The role of the media outlets in preventing human trafficking, cooperation of international organizations, civil servants and non-governmental organizations in the field of irregular migration will be discussed. The journalistic approaches will be also discussed to cover the abovementioned topics.
The main goal of the workshop conducted by international experts is to learn from the world practice of covering the abovementioned global problems of the current times, as well as prevent such cases through the media.
During the event it was stressed that Turkmenistan has an experience of cooperation with IOM. In early 2014 a working group on combating human trafficking was created in the country. This group also worked out the National Action Plan of Turkmenistan on Combating Human Trafficking for 2016-2018.
Turkmenistan sees the issues of migration, granting asylum, ensuring the rights of refugees and stateless people as key vectors for cooperation with authoritative organizations.