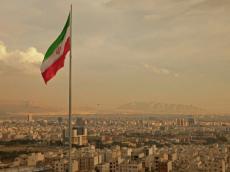 By  Trend
Tehran City Council has agreed with the resignation of the capital city's mayor, Mohammad Ali Najafi.
Earlier on Monday, the city council rejected Najafi's first resignation but the mayor on Tuesday resigned once again.
Njafi had mentioned illness as the main reason for his resignation but some of the council members said on Sunday that he had resigned under political pressure.
Najafi was summoned to court after a video was released on social media in mid-March showing him at a Women's Day ceremony where young girls were dancing.
Najafi has accused the former conservative Mayor Mohammad Baqer Qalibaf over his "widespread illegal actions at the Tehran Municipality".