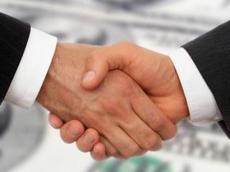 By  Trend
Iran has implemented the policy of interaction with its neighbors in Central Asia, an Iranian minister said.
Minister of Industry, Mine and Trade Mohammad Shariatmadari has said the ties between Iran and Uzbekistan are now on the course of growth.
He made the remarks on the sidelines of a meeting of a joint commission of the two countries for the expansion of economic cooperation in Tehran on Monday.
Speaking about opportunities for cooperation between the two countries, he described the cooperation in the field of transit as "significant".
He further touched upon Iran's foreign trade and said the country over the last fiscal year (ended March 21) exported worth of $47 billion of non-oil goods and the country's turnover of foreign trade stood at $200 billion.
Uzbek First Deputy Prime Minister Ochilboy Ramatov, heading an economic delegation, has arrived in Iran on a two-day visit.