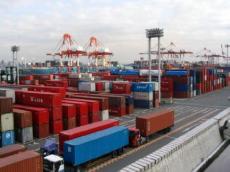 By  Trend:
Chemical products stood at top of Iran's industrial sector exports during the last fiscal year, ended March 20.
The Islamic Republic exported 17.7 million tons of chemical products, worth $10,027 million during the first 11 months of the last fiscal year (March 20, 2017-Feb. 20), according to the country's industry ministry's data.
Iran's chemical products' export registered a rise by 6.2 percent in terms of volume and 10.2 percent in terms of value, year-on-year.
Oil refining products stood next - Iran exported $5,481.6 million worth of products, 17.2 percent less year-on year. The volume of the products was 14.21 million tons, 21.6 percent less compared to the same period of the preceding year.
Metal products stood at the third place among Iran's industrial exports with a value of $4,203 million, 24 percent more year-on-year. The volume of the exports in this sector amounted to 8.81 million tons (46 percent more).
Food and drinking products ($2,690.3 million, 2.9 percent increase), non-metal mineral products ($1,328.6 million, 5.4 percent increase), rubber and plastic products ($1,274.7 million, 26.5 percent increase), textile products ($603.8 million, 17.9 percent increase) and machinery ($529.9 million, 20.6 percent increase) were among the top exports of the Islamic Republic in the industry sector.
In the 11-month period, Iran's total non-oil exports, which include gas condensate and natural gas as well, stood at $41.69 billion, which indicates a 5 percent rise.
The country exported $27.4 billion worth of industrial products (including petrochemicals and liquefied gas) during the period, 21 percent more year-on-year.