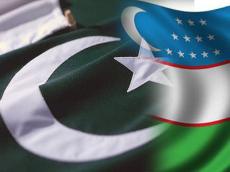 By  Trend
A memorandum of cooperation has been concluded between the Ministry of Foreign Trade of Uzbekistan and the Uzbek-Pakistani trade and cultural center in Lahore, Podrobno.uz portal reports.
The Chamber of Commerce and Industry of Uzbekistan and the Center for Global and Strategic Studies of Pakistan intend to create an Uzbek-Pakistani business council.
An agreement on this issue was signed recently on the results of the international conference "Pakistan: a land of opportunities for the Central Asian Republics", as well as an Uzbek-Pakistani business forum and a tourism conference.
More than 50 representatives of business circles of Pakistan and about 60 tourist companies took part in the events.
"The main task of the business council will be intensification of foreign trade operations of entrepreneurs of both countries," the Trade Ministry said.
This document, according to the ministry, envisages the attraction of private Pakistani investments and the implementation of joint projects to promote the export of Uzbek goods.
In 2017, the countries celebrated the 25th anniversary of the establishment of diplomatic relations. Despite friendly ties, they could not reach an acceptable level of turnover, which does not reach $50 million.