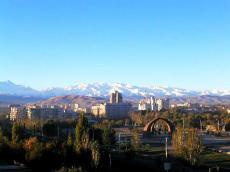 By  Trend
Kyrgyzstan's gross international reserves decrease, despite the absence of foreign exchange interventions, the National Bank of Kyrgyzstan said in a message.
In March 2018 international reserves of Kyrgyzstan amounted to $2.1 billion, decreasing by $3.61 million over the month. However the figure has increased by $32.19 million since the beginning of the year.
The National Bank uses international reserves to smooth the sharp fluctuations in the dollar exchange rate. Previously, the bank entered the foreign exchange market in February 2018, buying $5.5 million.