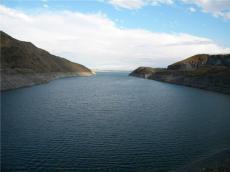 By Azernews
By Kamila Aliyeva
Kazakh First Vice Minister of Agriculture Kairat Aytuganov informed about plans to examine the most important hydraulic structures of the country until 2021 during the presentation of the draft law "On Amendments and Supplements to Some Legislative Acts of the Republic of Kazakhstan on Regulation of the Agro-Industrial Complex" in the majilis of the parliament.
"The bill provides for the development and approval of regulations for the implementation of a multifactor survey of water management systems and facilities which will provide unified requirements. The proposed changes and measures will make it possible to assess the actual technical state of the water infrastructure, determine the remaining resource. In the framework of the State Program for the Development of the Agro-Industrial Complex, funds in the amount of 1.7 billion tenge for conducting a multifactor survey of 182 hydraulic structures located in the republic's property have been allocated until 2021," he said.
The official said that the service life of 97 percent out of the 1,665 hydrotechnical facilities functioning in Kazakhstan exceeds 25 years.
According to the current legislation, they must undergo multifactor survey, regardless of their condition, with an assessment of strength, stability and operational reliability.
But there is no single methodology that allows conducting these activities. Failure to implement preventive measures, primarily multi-factor inspection of hydraulic structures, leads to disastrous consequences, such as the breakthrough of the dam of the Kokpektinsky Reservoir on March 31, 2014.
By timely inspection of hydraulic structures, assessment of their technical condition and timely measures, the state's costs of damages can be minimized to the cost of a multifactor survey, according to Aytuganov.
The bill also provides for changes that clarify the boundaries of the construction of buildings and leisure and health facilities within the water protection strips.
The fact is that, according to the Water Code of Kazakhstan, the construction and operation of buildings and structures within water protection strips, on average 35-50 meters, is prohibited, with the exception of recreational areas.
However, the concept of a recreational zone also includes the construction of leisure and recreational facilities, which allows the construction of objects of recreational value within the water protection belt.
This leads to a negative impact on the environment at water bodies of special national importance, as well as to the flooding of buildings and facilities of leisure value.