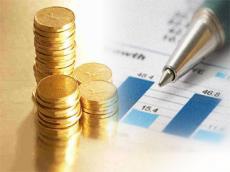 By Azernews
By Kamila Aliyeva
The burden of credit investments on the economy will sharply decrease in Uzbekistan, the head of the State Investment Committee of the republic, Azim Ahmedkhodzhayev, said during a business forum in Tashkent.
"Perhaps this is not tangible now, and it will not be tangible in the next year, but by the end of 2018 and in 2019 we will feel that direct investments are going to Uzbekistan. And the burden of credit investments, or borrowed investments, as we call them, will sharply decrease," he stressed.
At the same time, according to the committee chairman, the decree of the president of September 3, 2017 on priority measures for the implementation of monetary policy became a cardinal step towards creating a favorable investment climate in the country.
"We created all the opportunities for our exporters, at least the basic ones they received, that is, in previous years, existing requirements and restrictions on the use of their revenues, on compulsory sale [of currency] - all this was removed," he noted.
As part of the ongoing reforms the state creates attractive conditions, Ahmedkhodzhayev added. Today Uzbekistan can offer investors various tax benefits up to zero.
In this regard, he also mentioned free economic zones. In 14 SEZs created in the country, the most simplified customs procedures, full exemption from income tax, customs duties, social taxes and certain mandatory contributions are provided, according to the committee chairman.
"In general, we invest a lot in creating good conditions for business in Uzbekistan," the official summed up.
The business forum in Tashkent was attended by about 170 companies and organizations represented by the leaders of the largest private and public enterprises in Uzbekistan, public authorities, as well as leading international investors.
The State Committee for Investments was established by the decree of the head of state on March 31, 2017 in order to fully realize the investment potential of Uzbekistan, further improve the investment climate, qualitatively develop annual investment programs and create the most favorable conditions for attracting foreign investment.